Hey there, I'm Kristin!
I'm so happy you're here! I'm a mom of five crazy little girls, wife to my own personal McDreamy, and a make up enthusiast at heart.
When my husband was in medical school and residency, I gave everything I had to support him and our little family, but in doing so, I lost myself. While I loved being a wife and mother, I forgot what it meant to be me.
However, after a few really hard months, I found a way to do it all.
I perfected the art of balancing home, family, community service, working a business, personal development and self care.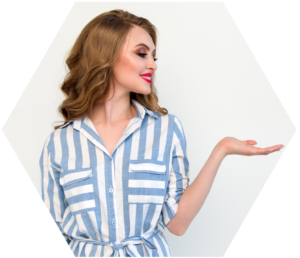 I would love to share my tips, tricks, and advice so you can love the life you're in. Even when it feels like total chaos.
My blog is for ladies who want to be the best wife, mother, and woman they can be. I'm here to help you realize that while life may be crazy, that is where the beauty lies.
---
Here are my most popular posts:
Let's find the beauty among the bedlam!
xoxo, Kristin