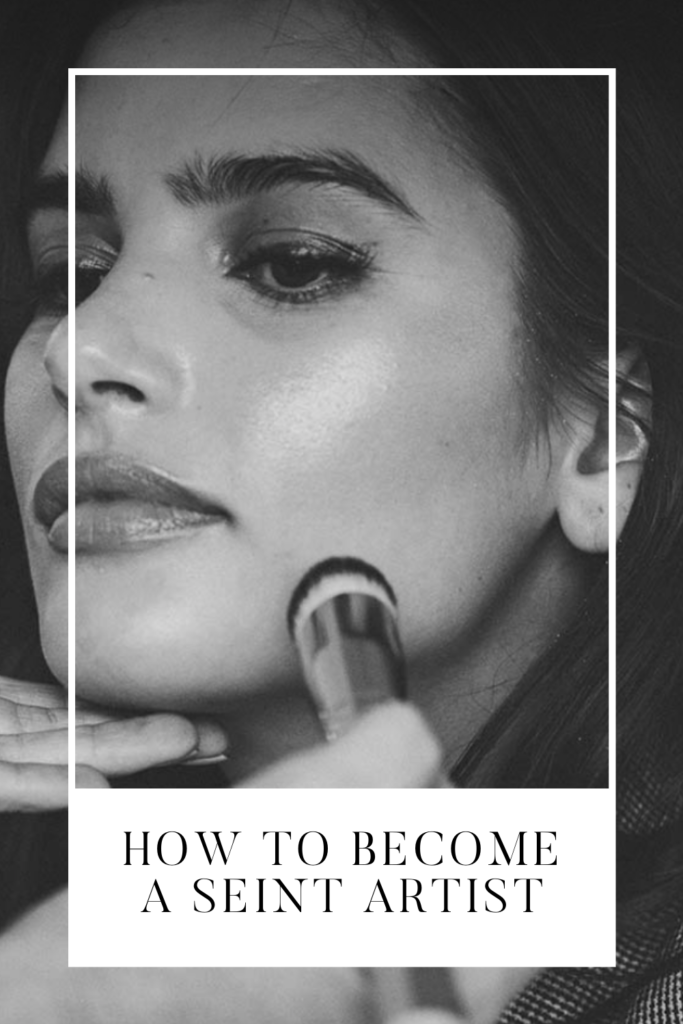 Have you been looking for a creative outlet? A way to bond with other women? A way to make a little extra money on the side? A business you can run from your home? You should become a Seint Artist! And you should join our Seint team! Let me tell you why…
WHAT IS A SEINT ARTIST?
First off, let me introduce the company. Seint (formerly known as Maskcara) is a makeup company that has perfected the art of a streamlined makeup routine. Their IIID foundation makes every face it touches come to life while enhancing innately beautiful features. The highlight and contouring process might sound scary, but Seint makes it an easy process anyone can do, no makeup experience required. Along with the IIID foundation line, Seint also sells eyeshadows, skin care, brushes, and tools.
In simple terms, a Seint Artist is someone who sells Seint beauty products. But the truth is that a Seint Artist is does so much more than that. Artists also connect with women to make them feel as beautiful as they truly are. Wether an Artist works solely from home, runs an online business, or a combination of the two is completely up to her. She can choose to run her Seint business however she feels best suits her lifestyle and talents. She get's to use her creativity both in applying makeup and in running her business.
If you've never done anyone's makeup before, do not worry! The HAC (highlight and contour) process is so simple to do. With a little bit of practice, you can easily pick up the skill and teach other women how to do it too! Additionally, there are all kinds of trainings and teammates to help you along the way. You can find the makeup HERE!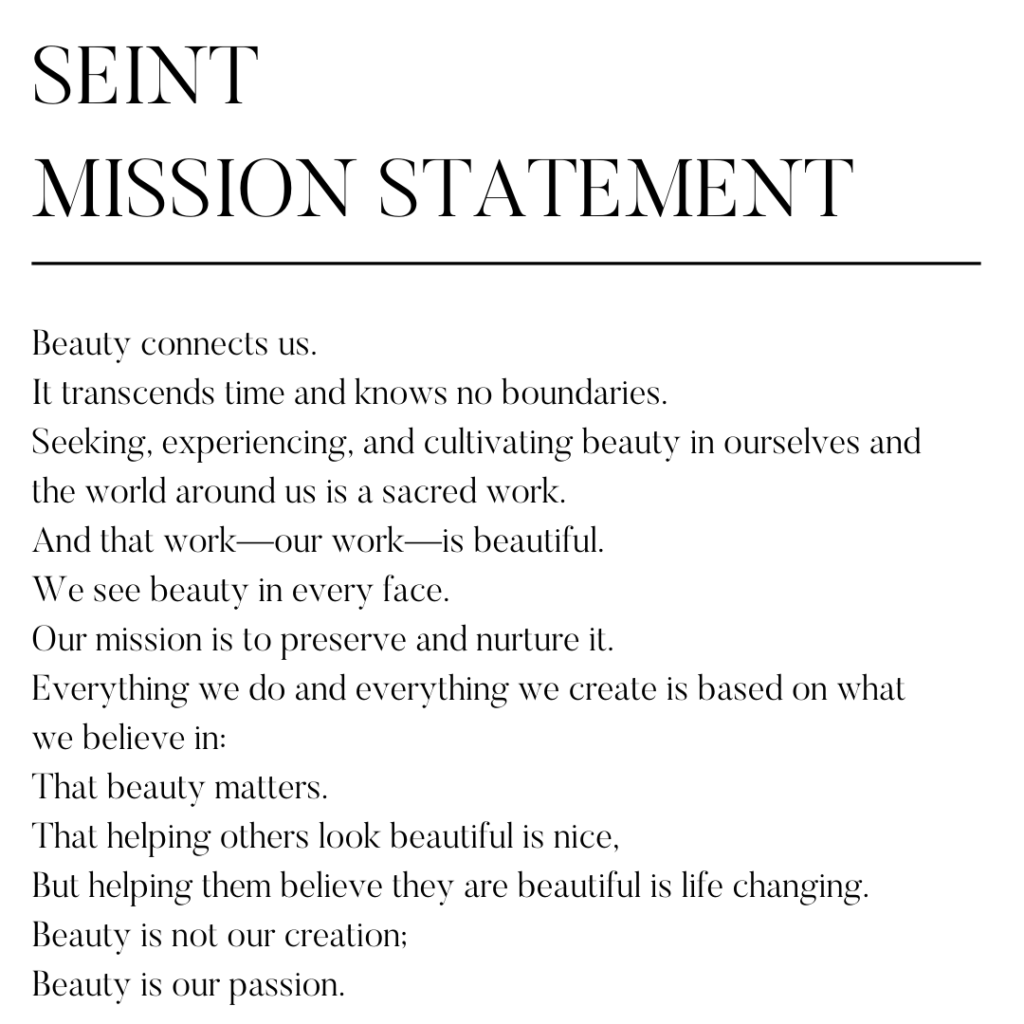 WHY YOU SHOULD JOIN THE TEAM
We're called Beauty in Bedlam because we believe there is beauty in all things, even in imperfections! Our mission is to help others see that beauty in themselves, especially when they seem to have forgotten it's there. We strive to encourage, uplift, motivate, inspire, and brighten the lives of others.
Would you make a good Seint Artist?
Do you love makeup?
Do you want to build a business?
Do you want to be a Boss Babe?
Do you want a creative outlet?
Do you want to earn more money?
Do you want to belong to a sisterhood of positivity and creativity?
Do you want a hobby?
Do you want to help others see their true beauty?

If you answered yes to any of those questions, then we have a place just for you!
What's unique and special about our team?
As a "Bedlam Babe," you will receive exclusive trainings, access to valuable resources to build your business, and unconditional support from amazing women along the way. While we work together as a team, we also highly value our individuality. Our team focuses on building a business and brand around each member's unique strengths and talents. You are not one dimensional and your business shouldn't be either!
Our team is full of women who are beautiful on the inside and out!
We are women from all walks of life, all ages and stages, and all ethnicities.
There are professional makeup artists, women who just barely learned how to do makeup, and everything in between on our team!
There's no drama, cattiness, or comparing.
We love to encourage, motivate, and cheer each other on.
We embrace our differences and love to learn from each other.
There's no pressure to be someone you're not or run your business in a way that doesn't feel authentic to you. We set individual goals and help each other reach them.
Just as you are multifaceted, so is our team! Team mates include stay-at-home moms, working women, students, single, married, young, middle aged, and more mature. Our team is made of of women who like to run their business online, in person, or a bit of both. As a team leader, I work with each woman individually to set and accomplish their goals. Whether you want to make this a little hobby or go big and work hard, I totally have your back! But the main thing is building a business around you, your strengths and talents, not just around the makeup. I believe we all have gifts that we are meant to share with others to lift them up and make a difference in their life. And Seint is a great avenue to do so.
IT CAN CHANGE YOUR LIFE
This is more than just makeup and more than just a business. This opportunity has the potential to change your life. Personally, being an Artist has helped me feel a new confidence, connect with women who empower me, and allowed me to change the lives of others. It is also allowing our family to pay for extra activities which would otherwise be out of budget. Yes, most of us don't want to admit that money is a factor, but let's be real… extra income certainly doesn't hurt.
BECOME A SEINT ARTIST… JOIN OUR TEAM!
Are you ready?! Once you've decided to take the plunge to change your life, signing up as an Artist is so easy! Simply click HERE and double check you see my name, Kristin Beaufort, under "select an artist." Next, choose which kit is right for you. We highly suggest the Pro Kit because it sets you up for success early on and it's a much better deal, but the Basic Kit can get you by too! Lastly, finish up the process by providing your personal info and payment method. Voila!
As soon as the sign-up process is complete, we will be in contact with you to start your training so you can build a successful brand & business! We are so excited to work with you!!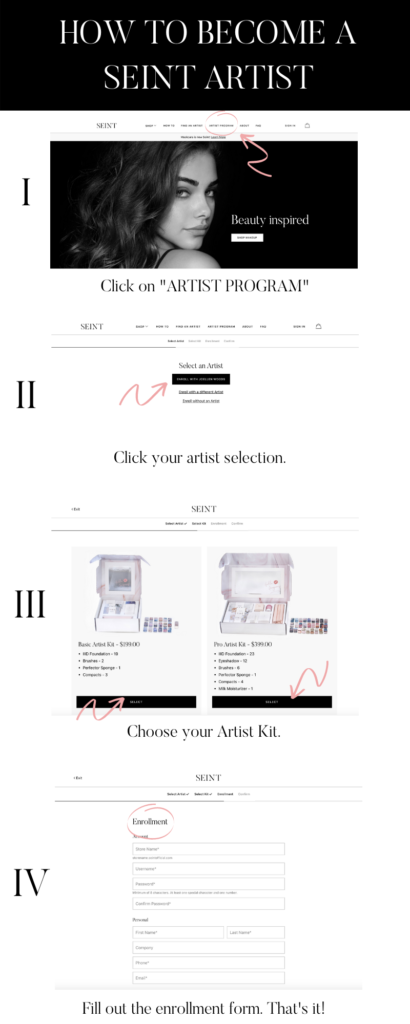 Click the button below to email with any questions! Fire away!
Check Out These Posts to Learn More
Top 8 FAQ About Becoming an Artist
10 Reasons I Became an Artist and 3 I Almost Didn't
Mom Makeup for Beginners